Regular price
$69.00 USD
Sale price
$38.95 USD
Unit price
per
Sale
Sold out
Resin Gnome Statue Stained Suncatcher Window Hangings Home Decor For Window Ornaments
1.Festive Atmosphere: Christmas elf-themed decor creates a whimsical and festive atmosphere in your home. It adds a touch of charm and magic, making your space feel more inviting and enjoyable during the holiday season.
2.Seasonal Delight: Suncatchers are especially attractive when sunlight passes through them, creating beautiful patterns and colorful reflections on your walls and floors. It can bring joy and delight as you witness the changing light throughout the day.
3.Unique and Personal Touch: Using gnome Christmas elf decor allows you to add a personal touch to your holiday decorations. These quirky and adorable figures can represent your family's unique style and preferences, making your home stand out from the rest.
4.Versatility: Suncatchers can be used in various places throughout your home, such as windows, doors, or even in your garden. They are versatile and can be easily moved and placed wherever you desire, adding a delightful touch to any space.
5.Long-lasting: If made from durable materials, gnome Christmas elf suncatchers can be reused year after year, providing long-lasting decorations that can become part of your holiday traditions and cherished memories.
Share
View full details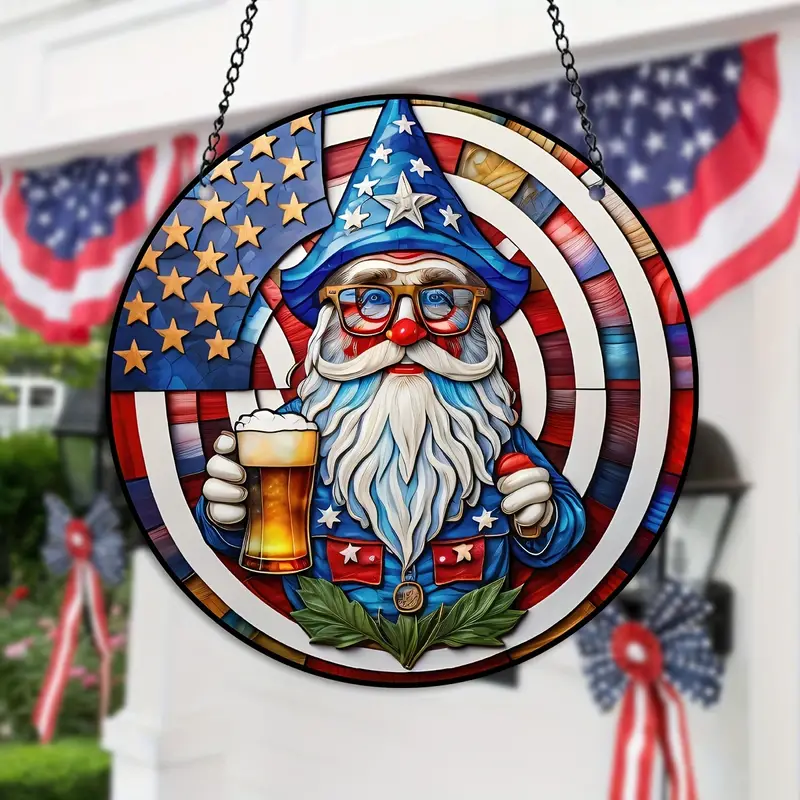 Just as pictured!
It's a good decor for beer bar