Regular price
$89.00 USD
Sale price
$55.95 USD
Unit price
per
Sale
Sold out
Cat Wall Art Decor, Handmade Gift idea, Halloween Decor for Family and Friends
Measurement: 17*17 cm
Artistic Appeal: Stained glass suncatchers are crafted with intricate designs and vibrant colors, making them visually stunning and appealing. The cat-themed design adds a touch of cuteness and charm, enhancing the aesthetic appeal of any room.
Natural Light Enhancement: Placing the stained glass suncatcher on a window allows natural sunlight to pass through the colorful glass, creating beautiful patterns and reflections in the surrounding space. It adds a warm and inviting atmosphere to the room.
Versatility: Stained glass suncatchers are available in various sizes, shapes, and designs, allowing you to choose one that matches your preferences and complements your existing decor. They can be placed in living rooms, bedrooms, kitchens, or even outside on a patio or garden.
Handcrafted Artistry: Many stained glass suncatchers are handcrafted by skilled artisans, making each piece unique and a true work of art. The craftsmanship involved in creating these suncatchers adds value and uniqueness to your decor.
Gift and Collectible Item: Cat Wall Art Decor Stained Glass Suncatchers can make thoughtful gifts for cat lovers or art enthusiasts. Due to their collectible nature and enduring beauty, they hold sentimental value and can become cherished heirlooms passed down through generations.
Share
View full details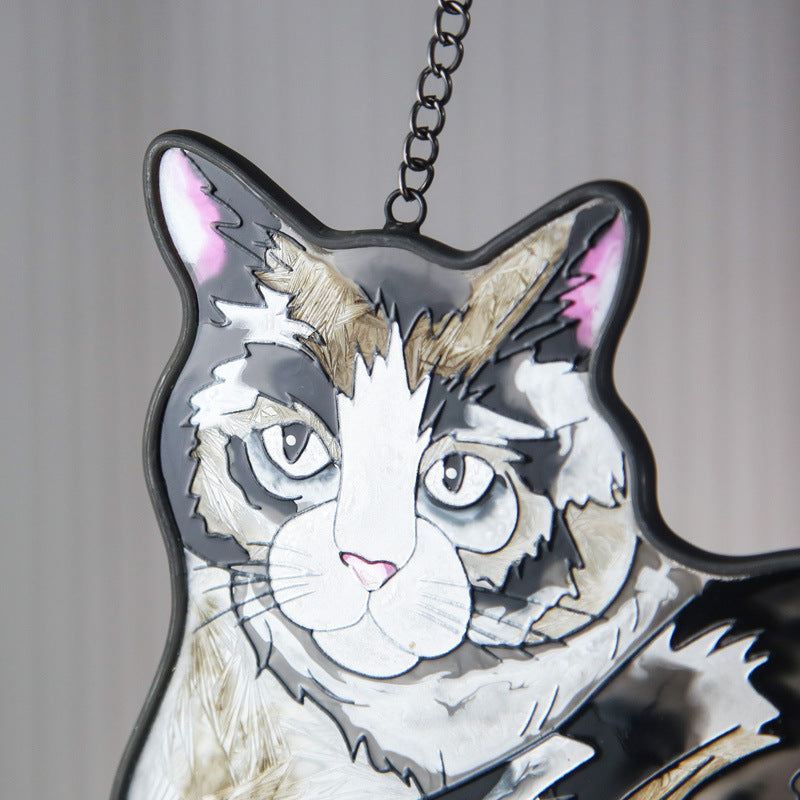 I love them
I hung it on my office window, looks great. Better quality than I was expecting, seems sturdy.
Great gift for any cat lover
The quality of these are top notch, I got them for my mom for mothers day and she absolutely loved them!
So cute!
I recommand it! It is so amazaing!