Regular price
$69.00 USD
Sale price
$38.95 USD
Unit price
per
Sale
Sold out
Bald Eagle Window Hanging Decor, a Great Gift for Friends and Family
Measurement: 15cm*15cm; 5.9in*5.9in
1. Aesthetic Appeal: The Bald Eagle Suncatcher's design, featuring the majestic national bird of the United States, exudes a sense of patriotism and natural beauty. The intricate details and vibrant colors make it an eye-catching piece of art that can enhance the aesthetics of any space, whether it's hung in a window or displayed on a wall.
2. Sunlight Reflection: Suncatchers are designed to capture and reflect sunlight, creating mesmerizing patterns and hues that dance around the room when the sun shines through them. The Bald Eagle Suncatcher's design allows it to cast captivating reflections, filling your space with warmth and vibrant colors.
3. Symbolism and Significance: The Bald Eagle is a symbol of strength, freedom, and resilience. Having a Bald Eagle Suncatcher in your home or office can serve as a reminder of these qualities and can inspire you to stay strong and determined, just like this iconic bird.
4. Stress Relief and Relaxation: The soothing effects of light and color can help promote relaxation and reduce stress. Watching the colors dance and sparkle through the Bald Eagle Suncatcher can create a calming and peaceful atmosphere, providing a small retreat from the hustle and bustle of daily life.
5. Unique Gift: A Bald Eagle Suncatcher can be a thoughtful and unique gift for anyone who appreciates wildlife, nature, or American symbolism. Whether for a birthday, holiday, or special occasion, this suncatcher can be a meaningful present that shows your appreciation and thoughtfulness.
Share
View full details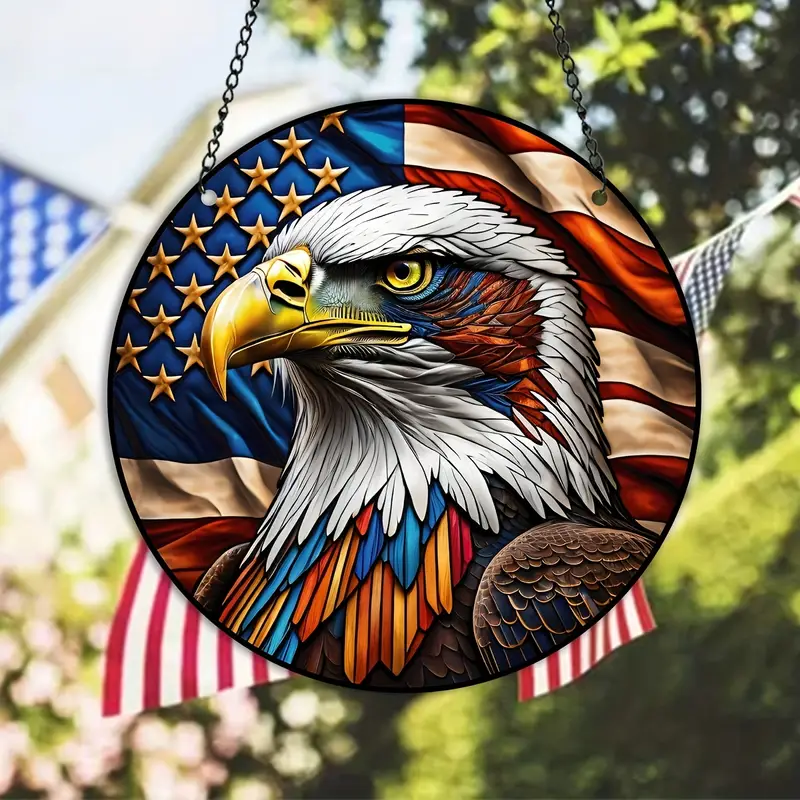 Absolutely beautiful
A great gift! I highly recommend them!