Regular price
$69.00 USD
Sale price
$38.95 USD
Unit price
per
Sale
Sold out
Sun Moon Decor Suncatchers Ideal For Garden, Home, Farmhouse, Patio And Bedroom Father's Day Decor
Sentimental Value: Super Dad Window Hanging Decor carries sentimental value, making it a thoughtful gift for Father's Day. The sun and moon symbolism can represent the strong bond and connection between a father and their child, making it a heartfelt present that celebrates their special relationship.
Versatile Decoration: These suncatchers can be hung in various places, such as windows, gardens, patios, and bedrooms. Their versatility allows you to place them wherever you want to bring a touch of beauty and symbolism to your living spaces, enhancing the overall ambiance.
Symbolic Meaning: The combination of the sun and moon in the decor holds deep symbolism. The sun often represents strength, power, and protection, while the moon symbolizes nurturing, guidance, and love. Having these elements in the decoration can remind fathers of their important roles in their children's lives.
Energy and Color: Suncatchers can brighten up a room with their vibrant colors, creating a positive and energetic atmosphere. When sunlight passes through the glass or crystal elements, it casts beautiful colored reflections, adding a touch of magic to the environment.
Outdoor Durability: These suncatchers are designed for outdoor use, making them perfect for gardens and patios. They are typically made from durable materials, such as stained glass or metal, ensuring they can withstand various weather conditions and retain their beauty over time.
Share
View full details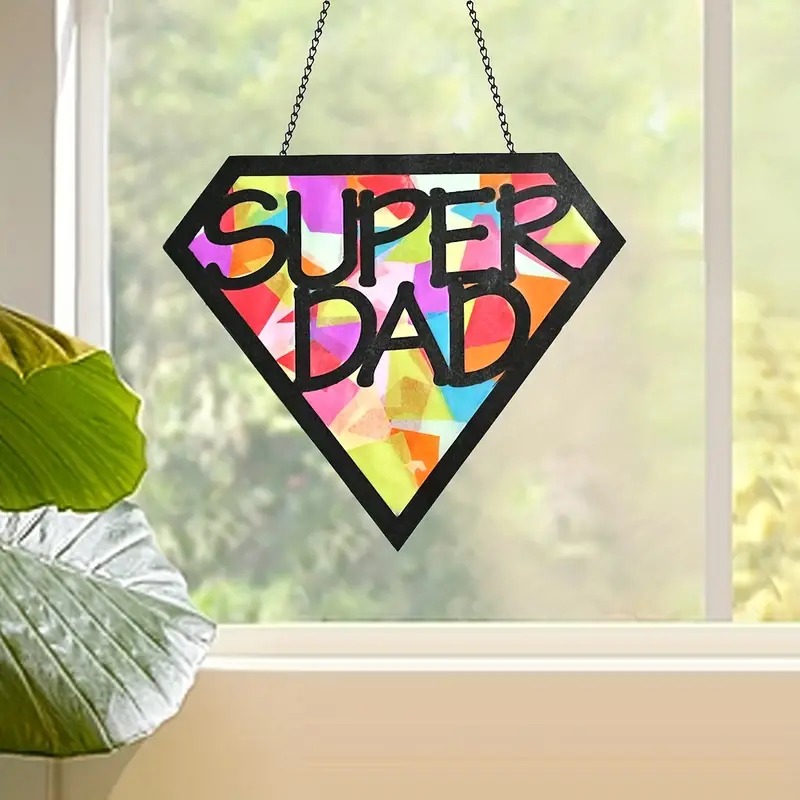 Looks great
It's a great gift for Dad